Our People
Our people are very important to us, as is making certain we provide you with the best possible professional financial advice. Below is a short biography for each of our colleagues together with their contact telephone number. For further contact details please see our "Contact Us" page.
---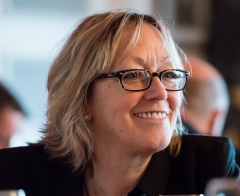 Sarah Butler DipPFS, Managing Director Bark Financial Ltd, Financial Planning Adviser
Tel.
01425 461764
Mobile.
07793 614304
Email.
sarah.butlerbarkfinancial.com
Providing financial planning advice that is effective, clear and easy to understand.

Sarah Butler has a personal integrity and passionate belief in the benefits of providing quality financial planning advice and has many years of experience in financial services. Over the years she has worked for insurance companies and financial advice firms gaining a wealth of knowledge and experience.

"I have an holistic approach to my work and take time to get to know my clients, to find out what is important to them and to build a relationship that will stand the test of time. We will be working together for many years so it's important to be working with a trusted and competent financial adviser to help you achieve your financial goals".

Qualifications
CF8 - Long Term Care Insurance (CII) - August 2019
AF7 - Pension Transfers (CII) - August 2018
R04 - Pensions and Retirement Planning (CII) - June 2017
R08 - Pensions Update (CII) - August 2015
DipPFS – Diploma in Financial Planning (CII) - 2012
J01 – Personal Tax (CII)
J02 – Trusts (CII)
R01 – Financial Services, Regulations & Ethics (CII)
R02 – Investment Principles (CII)
CeMAP – Certificate in Mortgage Advice (IFS)
CF7 – Lifetime Mortgages (CII)
HR1 -  Home Reversion Plans (CII)
CF9 – Pensions Simplification (CII)
FPC 1,2 & 3 – Financial Planning Certificate (CII) - 1992
View our Privacy Policy here Privacy Notice. Bark Financial Ltd. v.6..pdf